[ad_1]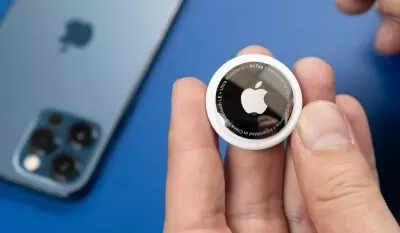 Google is set to unveil new hardware and software at its upcoming annual conference, I/O 2023. At this event, the tech giant is expected to introduce the Pixel 7a mid-range smartphone, the much-anticipated Pixel Tablet (which was also teased in Google I/O 2022) and the Android 14 operating system.
In an attempt to compete with Apple's AirTag and other third-party options from Samsung, Tile, Chipolo and more, Google is also reportedly planning to launch its first-ever item tracker. According to a report by Naver (spotted by PocketLint), Google is planning to introduce its item tracker at the I/O 2023 event which is scheduled to start on May 10.
The report claims: "Google is also planning to ignite competition by launching its own smart tag at the annual developer conference (Google I/O) in May this year." As per the report, Samsung is also working on a new item tracker which will follow the original Galaxy SmartTag. The company's upcoming tracking device is expected to debut alongside the Galaxy Z Flip 5 and Galaxy Z Fold 5 later in 2023.
What are item trackers and how do they work
Item trackers help users to keep tabs on things including wallets, bags and more that have a tendency to be misplaced. Apple's AirTags use the Find My network to locate items.
AirTags have faced a lot of controversies over stalking issues and thieves locating luxury cars. However, Apple's tracking devices have also helped users to find different missing items — from dogs to cars.
In a blog post, Samsung mentions that its SmartTag+ tracking device uses ultra-wideband (UWB) technology, for users to locate their missing items with augmented reality (AR) visual overlay. Google's item tracker is also expected to use the same technology. But, the report doesn't confirm it. More details are expected to surface at the Google I/O 2023 event.


[ad_2]

Source link